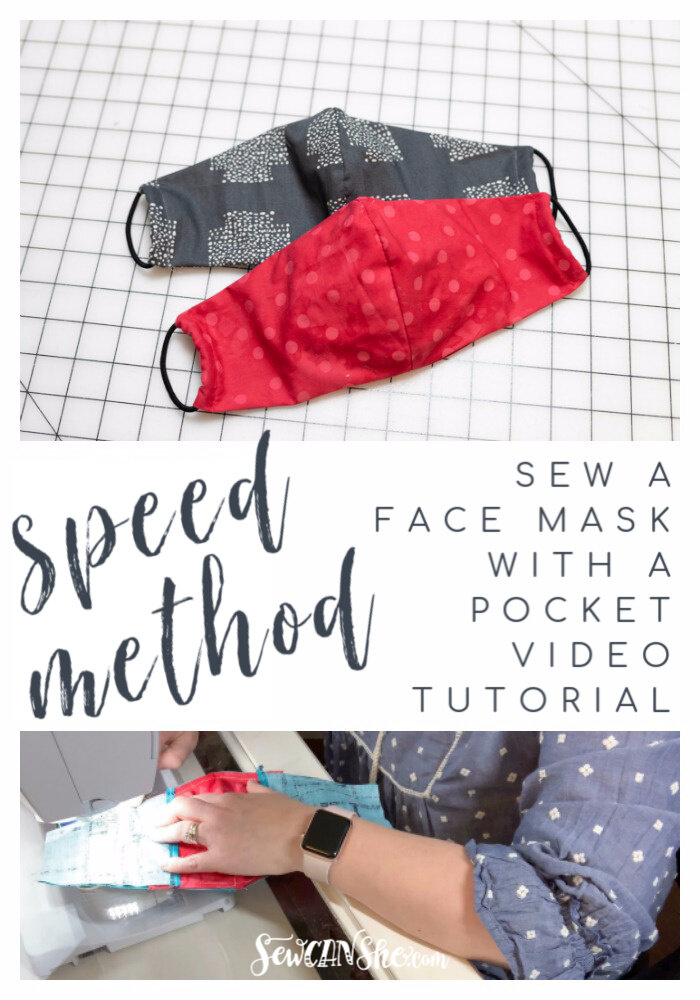 In these crazy times, it is now recommended for us to wear homemade fabric face masks when we leave the house to go grocery shopping and other essential tasks. This might help prevent us from catching the coronavirus and (even more importantly), help us from spreading germs if we happen to be sick and not know it.
Even if you've never sewn before, you can sew a face mask with a pocket using the Olson Face Mask Pattern and my easy sewing tips.
I already wrote a face mask photo tutorial for this process and I wasn't going to make a video – but then my own sister doubted me when I told her how quickly she could make these face masks!
So here is my easy video tutorial. It should play automatically in the video player on this page. If it doesn't, you can find it on my YouTube channel here.
Download the free (adult sized) Olson Mask PDF pattern templates here.
Download the free Child Size PDF pattern templates here.
(If you have any printing issues, please make sure you are using the latest version of Adobe Reader – it's free – and then print at 100%.)
In my video, I used 5/8'' fold over elastic (FOE) as a way to secure the mask, but that's not the only way. Here are some other face mask elastic and tie options you can try depending on the materials that you have available.
Here are some other posts you may find helpful:
Thank you for all your help sewing masks to keep our communities safe!
xoxo,

This content was originally published here.