Do you want to learn how to make a face mask? Here are nine great face mask tutorials and patterns to choose from – and where you can currently donate homemade face masks.
In just the last few days, I've seen a HUGE increase in the number of people wanting to make homemade face masks.
I think it's because there have been a lot more hospitals and organizations, like retirement centers, asking for donations of cloth face masks.
I shared my pattern a few days ago, but I thought I would share a few other options in case you want a few to choose from.
According to the CDC, cloth face masks can be used as a "last resort" option in medical scenarios. Unfortunately, many hospitals are down to their last resort.
Even if you are just wanting to make a face mask for yourself, I hope that this post will be helpful in share what options are out there and how to make them.
Where to Donate Homemade Face Masks?
As I already mentioned, a lot of hospitals are reaching out about needing these. If you don't know if your local hospitals are, I would recommend reaching out to their volunteer department to see their needs.
My friend from church sent me this list on the Deaconess Hospital website that lists places that are definitely taking them listed by state. That would be a great place to start.
I put up a post in Nextdoor and asked for people to post if they needed any for the organizations they worked out, and I got several responses – many of which were retirement or homeless shelters. Posting on local Facebook groups as well might be a good option.
Reach out to your state's health department. Many of them have set up a page for volunteers, so they may have some good resources at hand.
Days for Girls has organized an effort to collect masks called Masks4Millions. This would be a good place to start.
Joann Fabric has organized an effort to help people make masks. I know my local location is providing materials, supplies, and patterns to anyone who would like to make a mask or even hospital gowns. You can reach out to your local store to see if this is something they are doing.
Where to Donate Face Masks in Colorado?
Since I live in Colorado, I have been collecting locations here specifically. I have a number of places that are looking, so if you are looking specifically for Colorado, please send me an email at [email protected], and I can get you the details.
You can also check the Deaconess Hospital website for Colorado, as they have a few listed.
Best Fabric for Face Masks
There's some debate on this, so definitely check with an organization before you make one However, the general consensus I am finding is double layers of 100%, tightly woven cotton is preferred.
How Effective are Cloth Face Masks?
It's important to note that these masks are NOT 100% effective against respiratory illness or protecting you from all pathogens.
However, they do offer some layer of protection – up to about 70% – depending on the materials you use. This is a great article that discusses the effectiveness of different materials.
Virus Mask Patterns
A lot of these are pretty similar, but I know that when I'm looking at patterns, sometimes different people explain things better. So if you get confused with any of these, just jump over to another one and hopefully it will help you feel a little less confused!
I'm sure it doesn't come as any surprise that I would share mine first. This pattern is very simple, and I've included a lot of information about face masks in general.
In this post, I share both a PDF printable pattern as well as one that is in Cricut Design Space. These are very easy to make, and I have four different sizes available. It is very basic and to the point.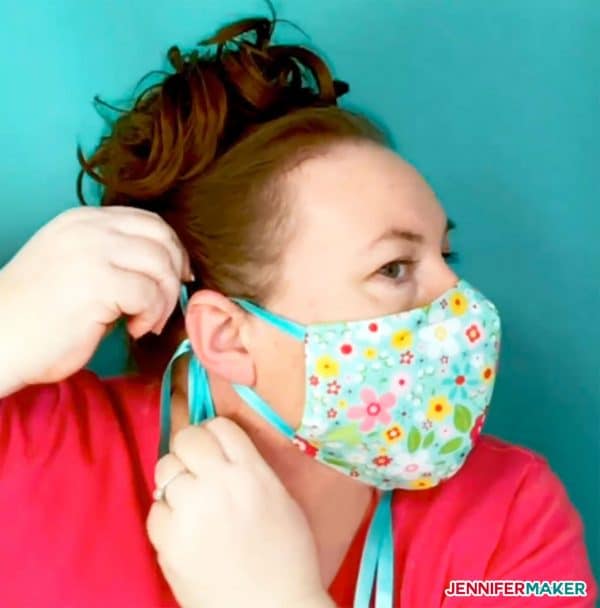 Cute and simple. I like the edges on this one.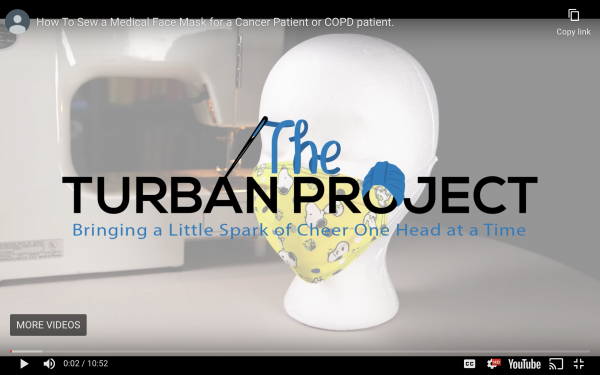 This one has been widely circulated by Deaconess Hospital. It's a great video tutorial. I found that the adult size was a bit large, but it's a great pattern.
Cricut released their own patterns yesterday in four different sizes. These look like they'd fit nicely.
This content was originally published here.